Do you want to help your child to feel more confident in their upcoming exams, mocks or assessments?
This training course brings your child a tool kit of strategies that they can use before and during exams and assessments, delivered in a series of short, actionable videos.
This training was originally delivered as a series of workshops on-line and in-person to over 800 students taking GCSE exams. The students who undertook these workshops showed a confidence increase of 23.5%. During the exams themselves, anxiety was replaced with smiles and many students shared with me how much difference it had made to them.
The great news is that although these techniques are aimed at supporting your child's confidence in exams and assessments, the same techniques will help them in any stressful experience in their lives.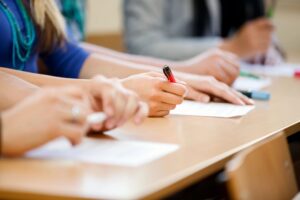 Who is Zoé Carroll?
I have been a teacher and a coach for more than twenty years. As a sports coach, my work with performance anxiety saw me helping athletes who performed well in training but found the stress of competition overwhelming. I studied fear and confidence to help create strategies to help these athletes. In the classroom, I put students' confidence first and saw my results soar as a result. My course was in the top 5% in the UK for the subject.
Confidence and self-belief are strong indicators of performance, and increasing confidence was the difference that saw my own students rise. Last year I left teaching to pursue confidence coaching as I could see the difference it made. I delivered confidence workshops to over 800 students, seeing a confidence increase of almost 25%.
I now want these methods to be as accessible as possible to as many young people as possible so that they can thrive, and be the best, and the happiest that they can be.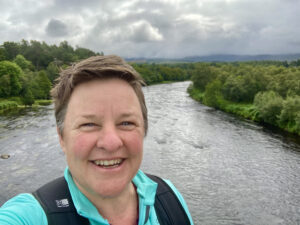 What does the course include?
The course contains a series of short training videos packed with straight to the point strategies that your child can put into action immediately.
A bonus section explains what happens in their brain when they feel nervous and how this can affect performance. It also contains some mindfulness audios which they can use to feel calm.
Your child will need to practice the techniques to get the most value from them, which is why I have made sure that all the techniques are all super simple and take only a few seconds to practice.
How much is the course?
The course is £47
Your purchase gives you access to the content (plus any additional bonus content or updates) for four months